Tesla's Wins, Africa's Gains: How Electric Vehicles Are Changing Lives in Zimbabwe
In 2006, Elon Musk laid out Tesla Motors' plan for bringing electric cars to the mass market.
Tesla's mission was to "create sustainable transport by expediting the move from a mine-and-burn hydrocarbon economy to a solar electric economy".
In the Secret Tesla Motors Master Plan, Musk laid out Tesla's steps to mass-market electric cars.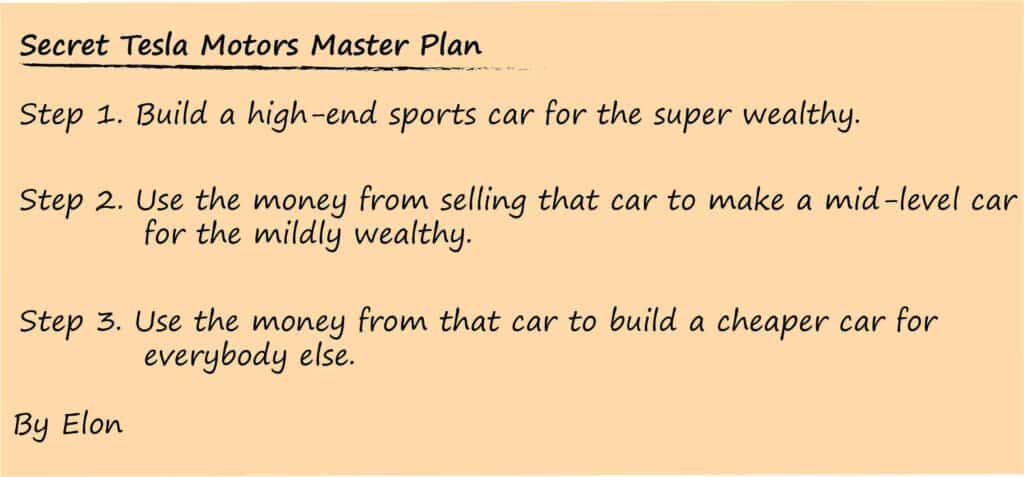 Fast forward 15+ years and Tesla has made impressive inroads into achieving the vision articulated in a blog post on the company website.
Except now, it's not just Tesla racing toward mass-market electric cars, renewable energy storage, and sustainable transport.
Not only has Tesla challenged long held ideas of what electric vehicles can be, it's also sparked a race between legacy car manufacturers as they rush to catch up.
When he sat down to write Tesla's master plan, I wonder if he stopped to consider the effect it would have if he succeeded. The chain of events he would set in play.
Now you might be on the fence or sceptic of some of Elon's ideas.
But can you honestly ignore the cultural impact Tesla has had? The shifts they've caused in an industry that has been virtually the same since Ford's Model T?
Before Tesla came along, I thought electric vehicles were a niche utopian fantasy. And yet here we are.
You can't roll your eyes at the waves they've created. Waves being felt as far away from Silicon Valley as a tiny village in a small landlocked African country.
Electric vehicles in the Savannah
The low drone of an electric motorcycle punctuates the hot, still air.
On it is a lone rider. In the trailer carriage of her modified three-wheeled cycle are enough vegetables to feed the rider's family for at least a week.
But this isn't a forage mission from the pages of a dystopian novel.
Rather, it's the makings of a success story because our lone rider is on her way to market.
Angeline is a participant in a pilot program that leases electric motorcycles to women in the villages of Wedza, a rural district in Zimbabwe.
Before joining the program, Angeline faced the harshest conditions to bring her produce to market.
Before the program, Angeline would rise before dawn, saddle as much of her harvest as she could on her head, and walk several kilometres to reach the nearest bus stop that connected her village to the nearest town.
On some days, hours would pass before Angeline could catch the expensive and unreliable bus to town.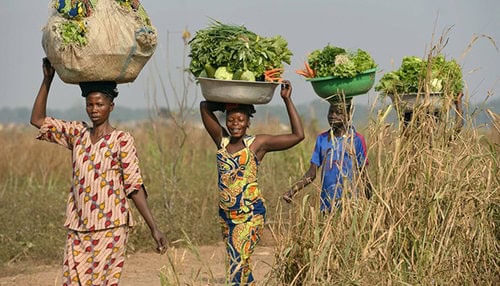 Angeline's story is not unique. It's a story she shares with many smallholder women farmers spread across the isolated and unconnected rural areas of Zimbabwe and Africa.
Bringing scooters to the village
Projected to become a $7 trillion global market, scooters services will change how we navigate our tightly congested cities.
Rather than providing scooters to move through the urban sprawl of New York, a small start-up is looking to transform the lives of women in the villages of Wedza.
Since joining Mobility For Africa's pilot program, Angeline and the other women in the program, no longer walk long distances or pay high costs to get their produce to market.
Thanks to the electric motorcycles provided to them, in a lease-to-buy scheme, some women have tripled their income simply because they can now carry more to market.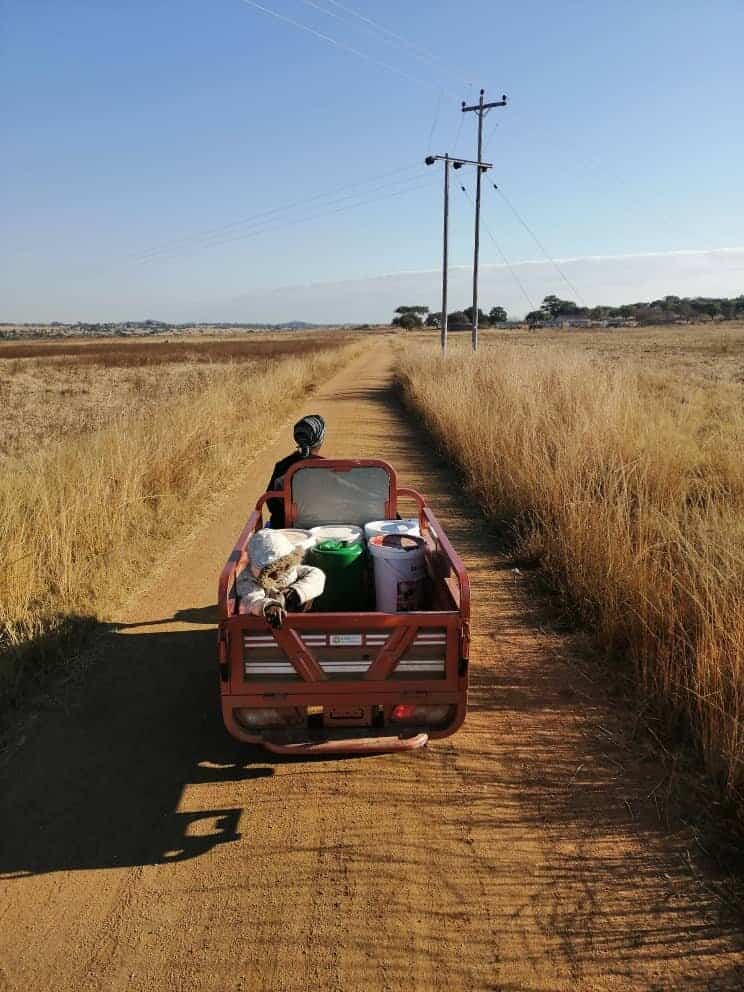 Founded by Shantha Bloem, who has worked in developmental projects in low-income countries before, Mobility For Africa has so far empowered 92 female participants in the first phase of their pilot program.
Adapted from a similar program in China that helped reduce rural poverty, groups of three women lease an electric bike for $15 a month.
Rather than charge a steep upfront cost (the bikes retail at USD1500) Mobility uses a lease-to-buy or pay-as-you-go model.
The model has been successfully used to bring electricity to rural areas in Africa by solar energy start-ups like d-Light and M-Kopa.
With over 100 people on the waitlist and 500 applications for the second phase of the pilot, the program is showing solid evidence of real demand and market size potential.
The bikes are locally assembled using semi-knocked down kits from China.
Powered by a 6.6 kWh Li-Ion battery, the bike can do 50km on a single six-hour charge, and carries a weight of 350kg.
The batteries are charged at a solar-powered station with charging costing between 50 cents to a dollar.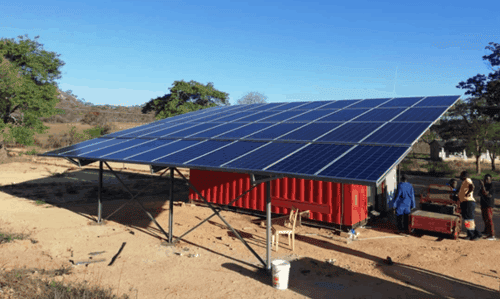 Navigating rough terrains
Working with technical partners, Mobility was able to set up the pilot and collect the data necessary to make adjustments to its operations. Adjustments like adapting the bikes to suit the hot arid conditions common to much of Africa.
Mobility's vision is to improve the quality of life for women like Mary by bringing affordable solar-powered electric solutions.
Solutions that will help them earn a better living take their children to school and get easier access to healthcare.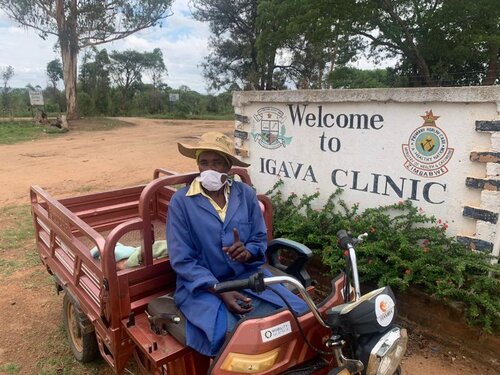 In line with their vision, Mobility plans to expand into the neighbouring countries of Zambia, Mozambique, and Malawi which face the same challenges as Zimbabwe.
Not only can electric vehicles improve the economic opportunities of the women involved, but they can also contribute to creating self-sustaining local communities that run on renewable energy.
The road ahead
Like many start-ups in Africa, Mobility faces some unique challenges. But challenges can sometimes be opportunities.
A key component of Mobility's operations is energy. The bikes require a consistent supply of energy.
Since most rural areas lack grid-supplied electricity, off-grid energy is the best alternative.
This is a great opportunity for solar mini-grid developers in Africa.
Partnering up with Mobility would provide a mini-grid developer with the chance to extend their product offering. Not only would they be bringing electricity to an area, but electric mobility as well.
Electric bikes could spur greater consumption and productive use of electricity.
Increased consumption and productive use would contribute to the sustainable growth of that local economy, leading to even greater consumption and productive use.
Africa's population is expected to almost double by 2050. Ensuring food security will be critical.
Part of the equation in ensuring food security is in improving capacity and infrastructure.
Making it simpler and cheaper for smallholders to transport their produce without the crippling expense or back-breaking labour.
That can happen if we invest in women like Angeline. That can happen if we invest in start-ups like Mobility.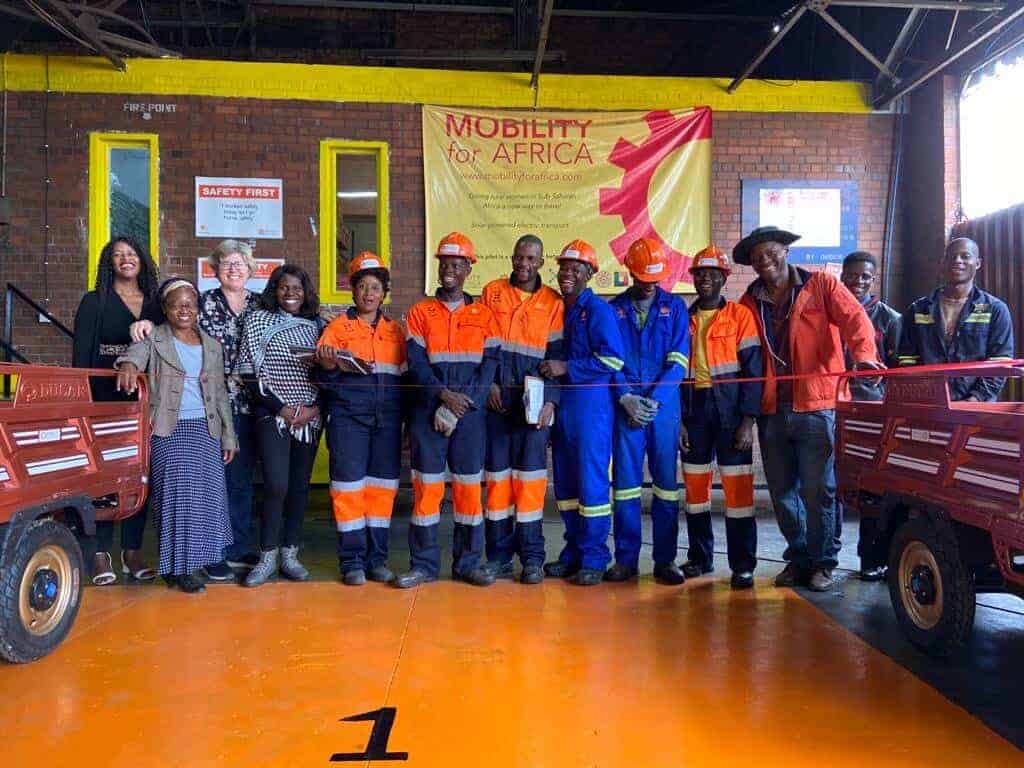 Check out Mobility's Facebook page, where they post weekly updates on how their pilot program is going.